Hey everyone!
Things have been pretty quiet on the blog over the past few months. I just haven't been on that many adventures!
One notable thing is that I will celebrate my 1st Yukon-iversary on December 31st. I can hardly believe I've been living up here for a year already!
Winter bliss
Winter has been around for a little while in Yukon, but temperatures have been a little warmer than normal. However, with -15 degrees and a few centimetres of snow on the ground, it's as wintery as it gets this time of year.
I got to try my brand new cross-country skis last weekend. I also continue to bike to work every day. That may sound a little extreme, but I can assure you that Yukoners practice at least 6 different sports every season. No one blinks an eye when I ride my bike past them around town.
My roommate took me on a Christmas tree hunting adventure. I'd like to say I contributed to the success of this operation, but this photo clearly shows otherwise:
It was super fun! Don't worry, I contributed some effort by decorating the tree and making the star from scratch using cardboard and tinfoil.
The darkness returns
The winter solstice is only days away now. That means the sun rises late and sets early. According to local weather information, the sun rises around 10 am and set at 3:45 pm. That being said, there is still some light on the horizon until past 5 pm.
This looks direr than it actually is. I, for one, much prefer the winter daylight situation to the never-ending summer days. In winter, the skies turn to lovely pastel hues. It's like the sun takes all day to rise… or is it that it takes all day to slip behind the horizon?
A Yukon Christmas stocking
I thought I would leave you with a funny list of things that a Yukoner would love to get in their Christmas stocking.
A plaid shirt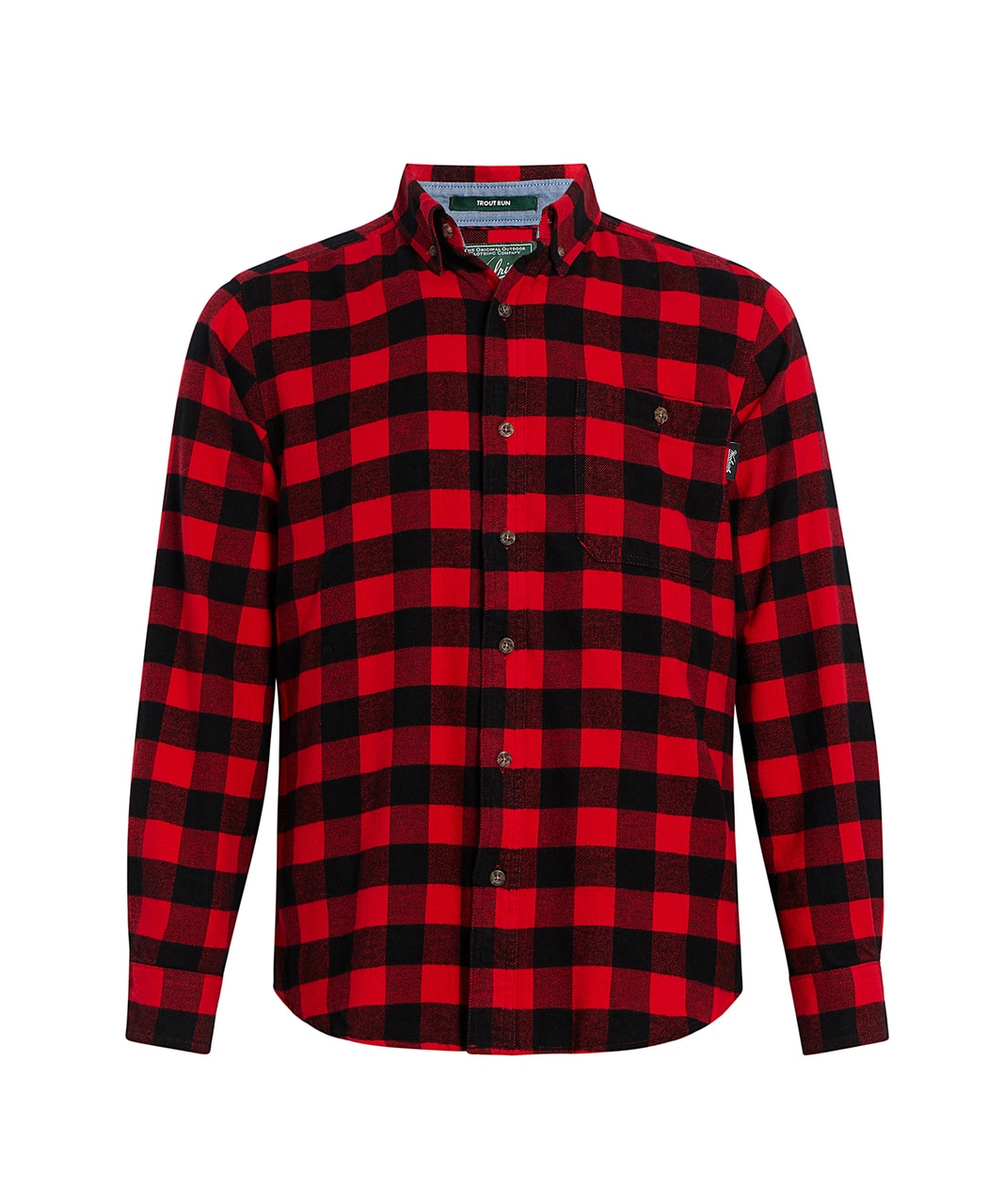 A true Canadian stereotype.
A pair of sturdy winter boots
You must wear them everywhere: in the stores, in the forest, at your office Christmas party…
An extension cord
To plug in your car at night (it can get so cold over here at night, causing your car battery to drain overnight).
A batter booster kit
You'll need this if you skipped the previous item.
Bannock
Bannock is some kind of fried (and sometimes stuffed) bread batter. People are obsessed with it over here and love to cook it over a campfire.
A pick-up truck
How else are you going to bring your hunting harvest back home?!
A light therapy lamp
A must in the winter season.
Roll-up blinds
A must in the summer season.
A fat bike
People ride it every season, on forest trails and city roads. They're that popular.
A garage
A must for storing your cross-country skis, alpine skis, snowboard, fat bike, mountain bike, road bike, ice skates, hockey bag, snowshoes, camping equipment and all other sporting goods you own because you live in Yukon.
A gallon of moisturizer
Because it's so ************* dry up here and your skin just can't handle it!!!! (Why would you think I'm speaking from experience?!)
And last but not least: a hot water bottle
A great item to keep you warm in bed at night!
On this note, I wish you all a very merry Christmas and hope the best comes your way in 2020!